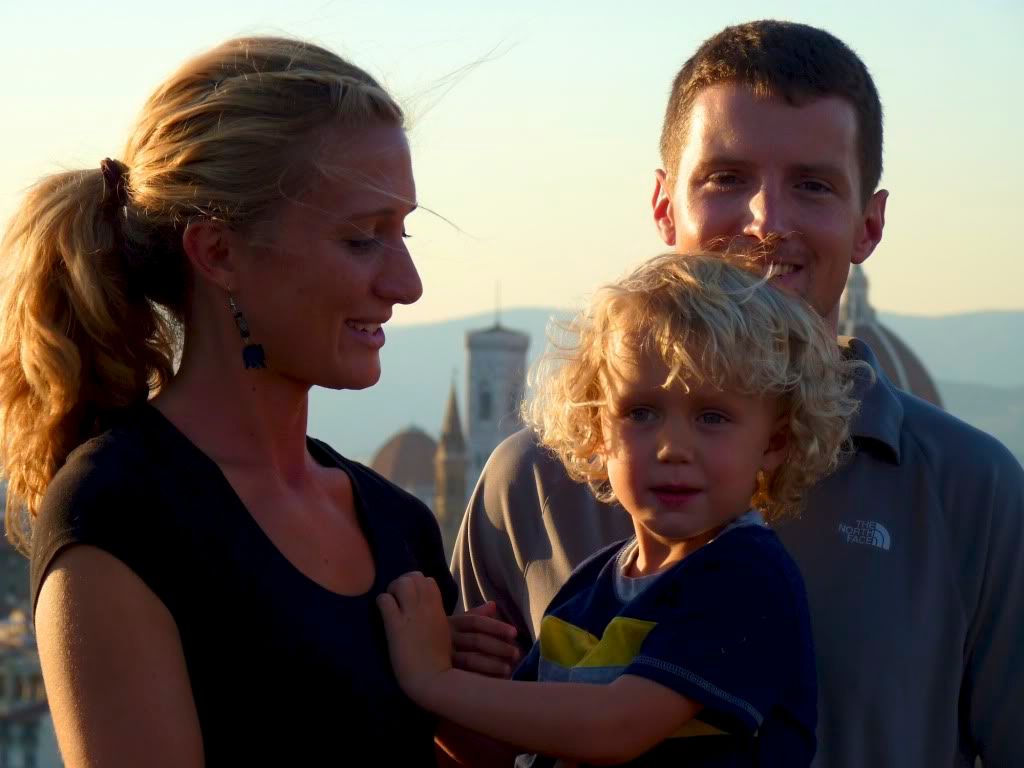 Where We've Been in Two Thousand and Ten
by Katherine Blaine
In February we found it was written
we'd move to Italy, a place to be smitten.
We had four more months to enjoy the place where we were,
in love with Oklahoma, and sad to go for sure.
We promised Libbey we would visit Chicago,
in April we loaded a plane with our cargo,
and flew to the city people call "windy"
to ride on a Ferris wheel called "Cindy"(not really)
After that we were met with the very sad news
of Grandpa Condon's death, so we had to choose
to go to Spokane and grieve the loss of a man
whom many loved dearly, who showed us we can
do
any
thing.
June 1st came along in the blink of an eye.
We drove to Dallas after saying goodbye
to Amy and her boyfriend Cody who'd ferried
from Texas to ask if Amy'd like to get married.
Spokane is where we landed once again
to be with our family and loving friends.
We also went to Oregan to visit Gramps,
and then we hit up Seattle, where we lit some lamps.
With Uncle Michael, we had fun on our road trip,
and back in Spokane our stomachs began to flip.
We laughed and we cried before beginning our trek
to Naples, Italy, were we say "What the heck?"
From Naples, I flew to the United Kingdom
to be with Lauren and enjoy some freedom
from motherhood and the hassle of dealing
with finding a home and mold on the ceiling.
Since then we have seen the famous Tuscan sun
as well as Rome and Campania, a region of fun.
Let's never forget our trip to Barcelona
with dancing and art I wish I could have shown ya.
Assisi is where we spent our Thanksgiving
a place where you feel the saints are still living.
Onward to Germany, we stopped in Innsbruck,
a place I will reside, should I find some luck.
We also spent a day skiing in the Alps,
where it was so cold, we could not feel our scalps.
Then Stuttgart spread to us its holiday cheer,
So as we drove home, there was never a sneer.
At home, we celebrated the birth of the Lord,
and sang a few songs, that were a little off chord.
And now I am tired, so I need a nap.
So, this is the end of this poem of sap.