I just had lunch with our neighbor, who is Graham's babysitter when we go on dates, and who is quickly becoming our friend. I fed her an American lunch of peanut butter and jelly sandwiches and gave her a traditional American Christmas gift of homemade cookies. She gave me some homemade wine and Graham an overly obnoxious toy truck. Both of which happen to be Italian Christmas traditions.
Lucky for me, this neighbor speaks English, so we could have us a regular conversation about the differences between American Santa Claus and Italian Babbo Natale. The main difference? Babbo Natale drives a motorini instead of a sleigh.
Just kidding. There really doesn't seem to be much difference. Santa is a Santa is a Babbo Natale.
I've also been meaning to tell you about the Nativity scenes over here. They're everywhere. They're unique. They come in all shapes and sizes. They include a whole village of people and animals, rather than the usual Holy Family scene. You are supposed to buy whatever shape you like and then you buy individual characters to fill it up. You can't find them in the US, and if you buy one here, you can't take it back to the US. Customs won't allow it on account of the fact that the type of wood and moss used to build them contain an unknown (in the US, that is) species. Apparently, they frown upon introducing unknown species in the US of A.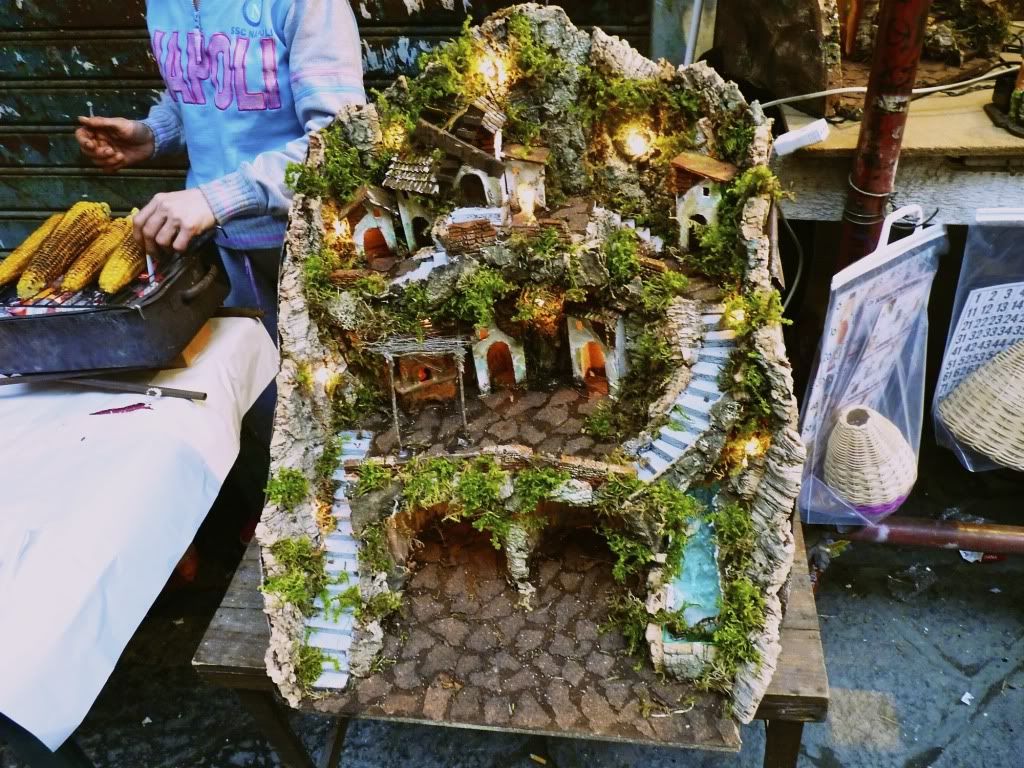 Anyway, I hope you're enjoying this week before Christmas. I also hope to show you some Christmas lights from Sorrento, because we are going to spend the day there tomorrow!