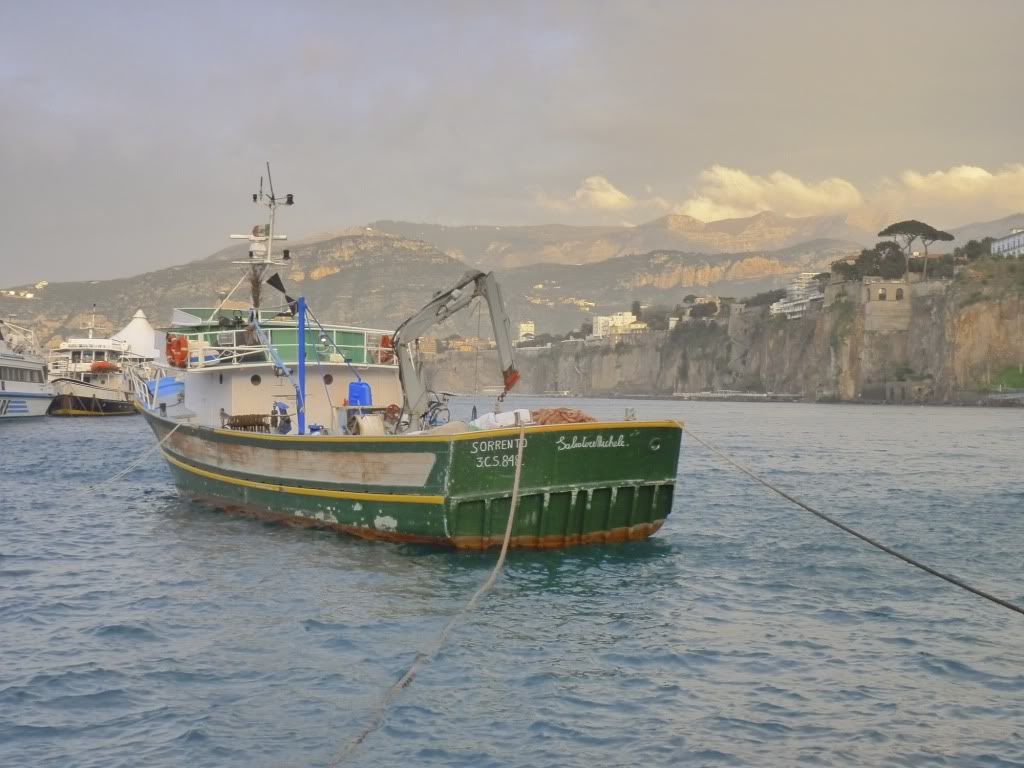 We consider ourselves pretty lucky that Sorrento is a hop and a skip away from our home, because it is a hot destination for shopping, beach-going, and limoncello purchasing.
I got a lead from a good friend about the best Cannoli in the world residing at "Bar Rita," which sits in the heart of Sorrento, so I decided to follow up on it. I'm glad I did, because not only did I have a good time, I also learned a thing or two in this quaint town.
I learned that you should never, ever mistake a private parking garage for a public one after reading
Gomorrah
. You might get locked inside the garage and start wondering what, exactly, is inside those closed "parking" spaces. Then, you realize that things could go one of two ways. Either someone will come along and push a button to help you get out, or someone will come along and dispose of you because you stumbled upon their smuggling hide-out. Not a good situation to find yourself in. Next time, we'll just take a train to Sorrento and save ourselves from dying of fear.
I also discovered that, indeed, "Bar Rita" is the producer of the best Cannoli. I can't thank my source enough for this lead!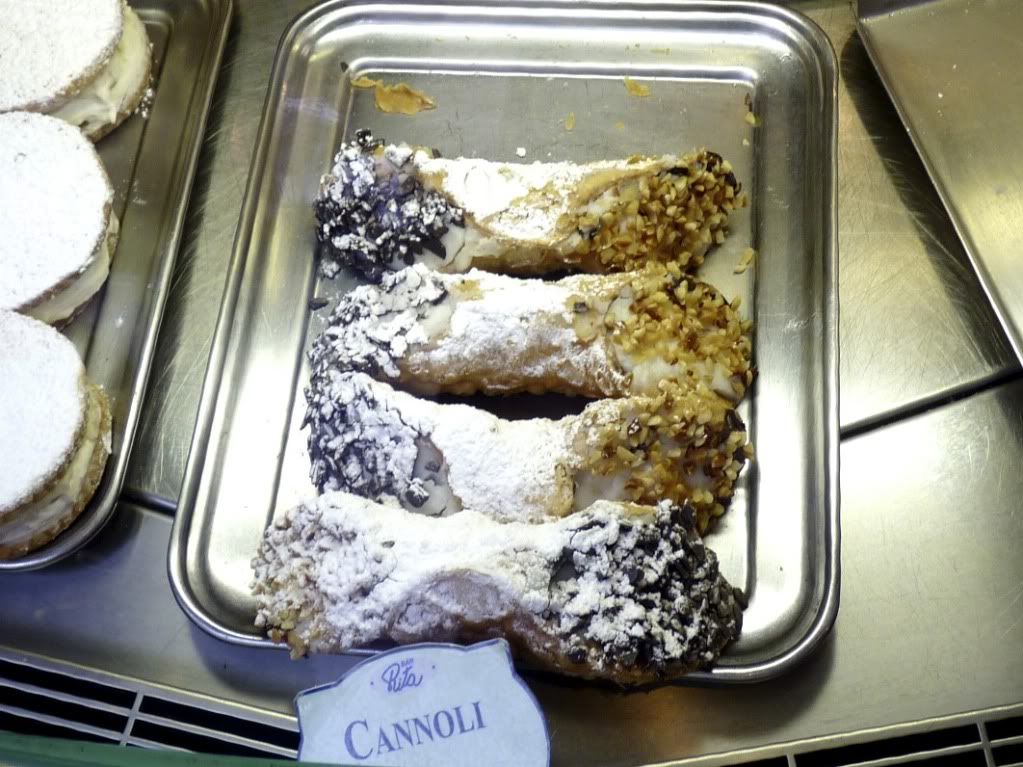 Lastly, I learned I have a "Christmas tree" setting on my camera. I know that Christmas day has come and gone, but if you're Catholic or Italian or both, you get to continue celebrating the Christmas season for 12 more days! So, enjoy these scenes from Christmastime in Sorrento.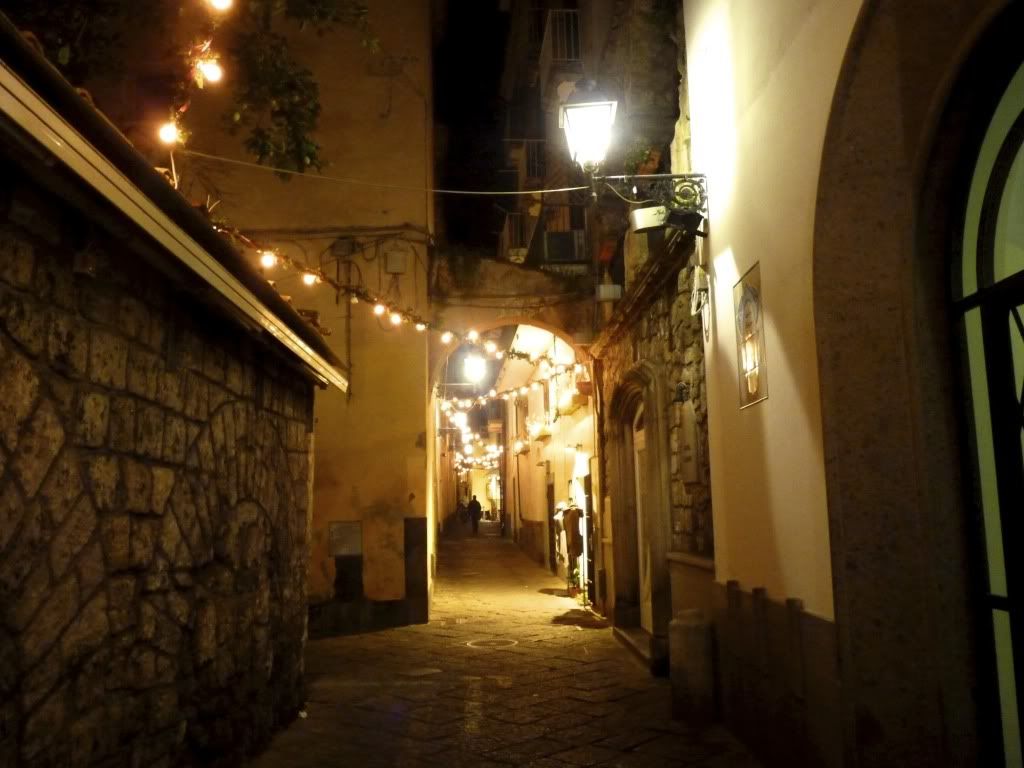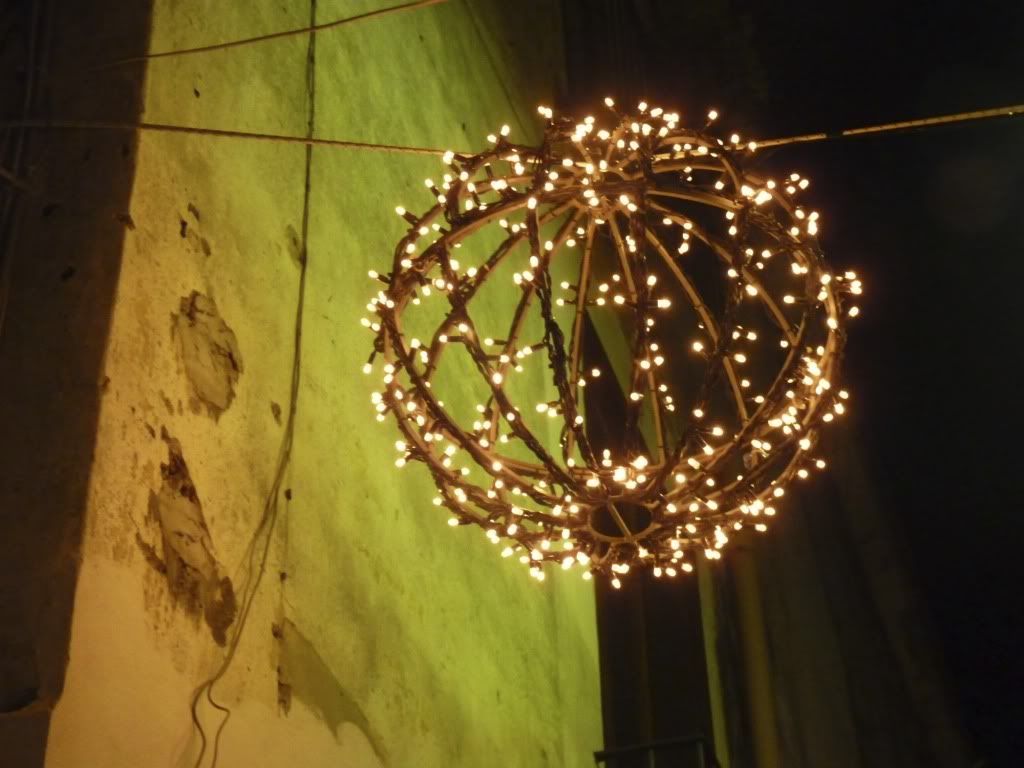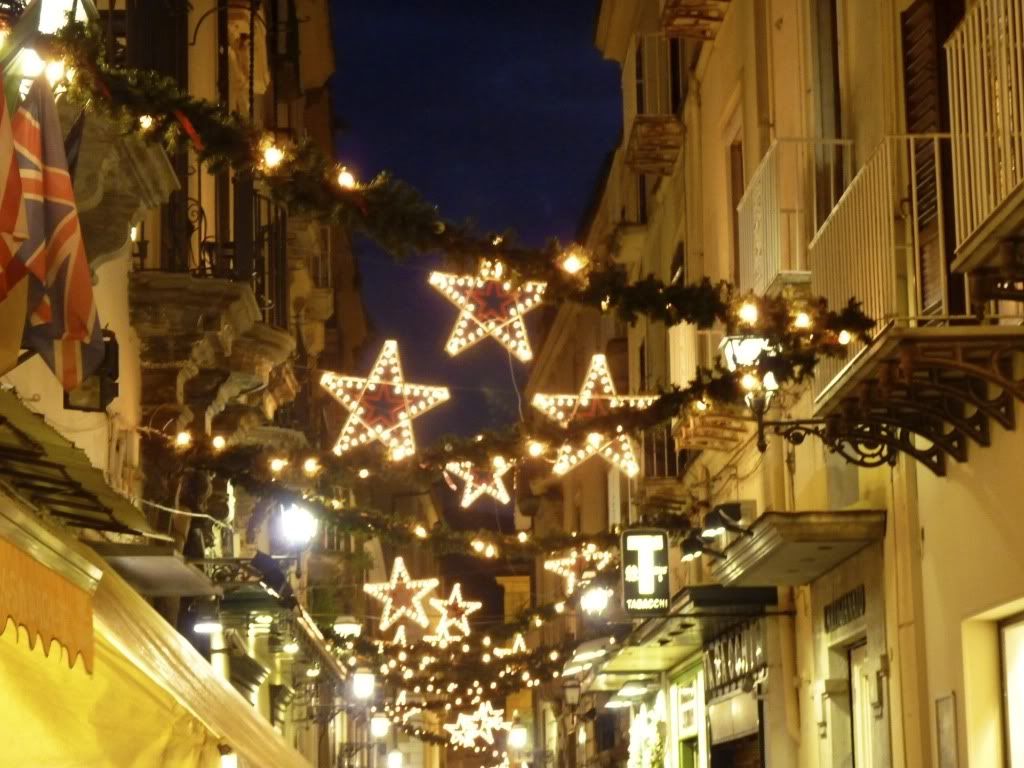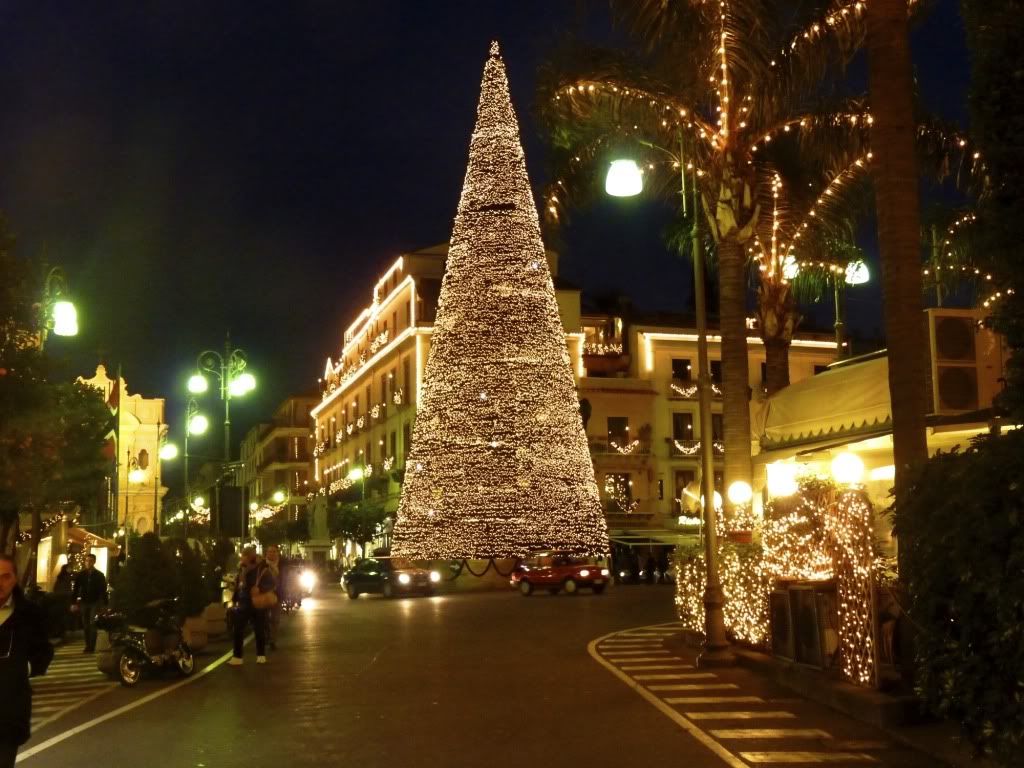 And please keep quite about the whole
Gomorrah
thing... Wouldn't want any mobsters to find out I've been reading it...