You can't go far 'round these parts without seeing trees covered in oranges this time of year. They are such a beautiful contrast to the gray of winter.
Oranges will always make me think of Christmastime, because Santa always left one in my stocking.
This year, Santa (our generous landlord) brought me a whole crate!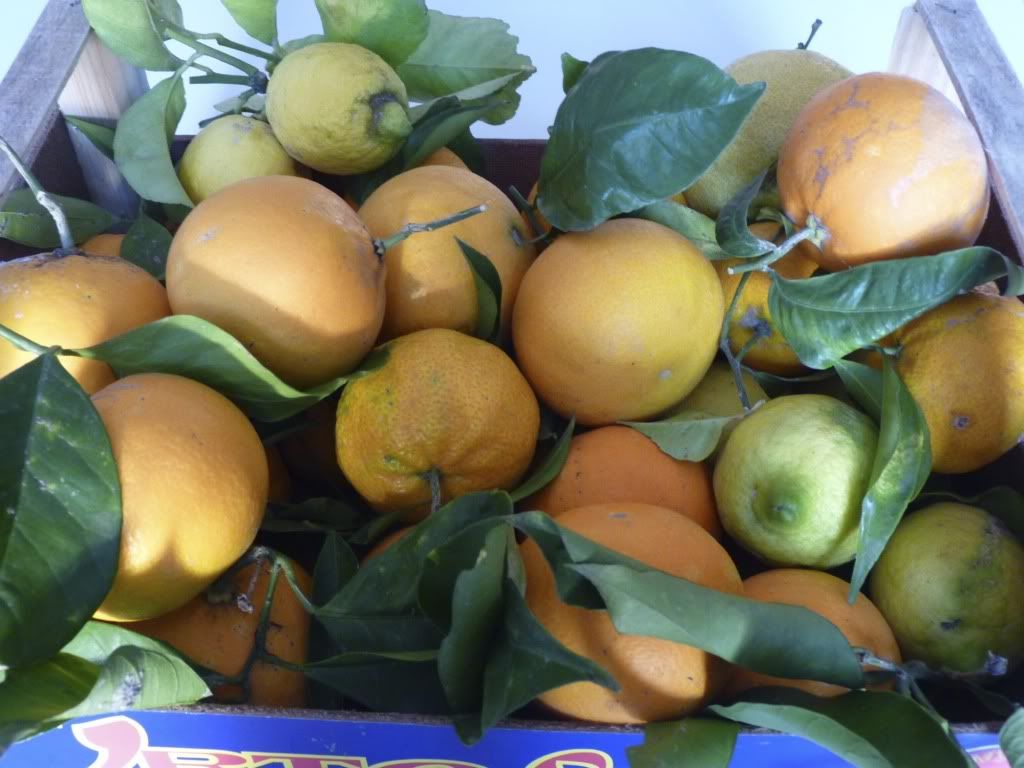 We are having fun creating new traditions and passing on the old ones to Graham this year. He is really feeling the Christmas spirit. We've decided to stay home for the holiday, because I believe being home with family on Christmas is the best place to be. I think we'll stick to that decision. But, we are starting to feel the itch to do some exploring, so we might go somewhere on Thursday and Friday since Tony doesn't have to work.
So get ready for more Blaine family rambling.
When it comes Christmas morning, though, you will find me covered in a blanket on my couch eating oranges and watching Graham open gifts.
Where will you be on Christmas day?