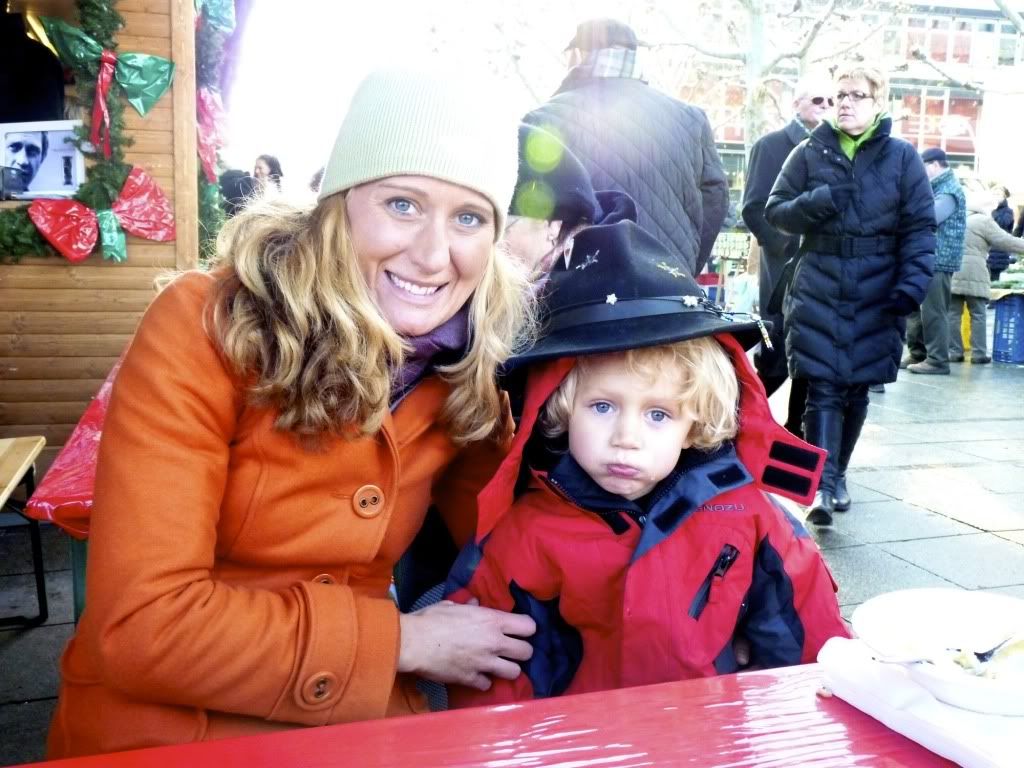 Last week, Graham and I had three days to explore and have adventures in the land of Stuttgart, Germany.
Day 1: We navigated the public train system together and found ourselves at the beautiful Christmas market. Graham rode the rides, and we stuffed ourselves silly at one of the many food tents.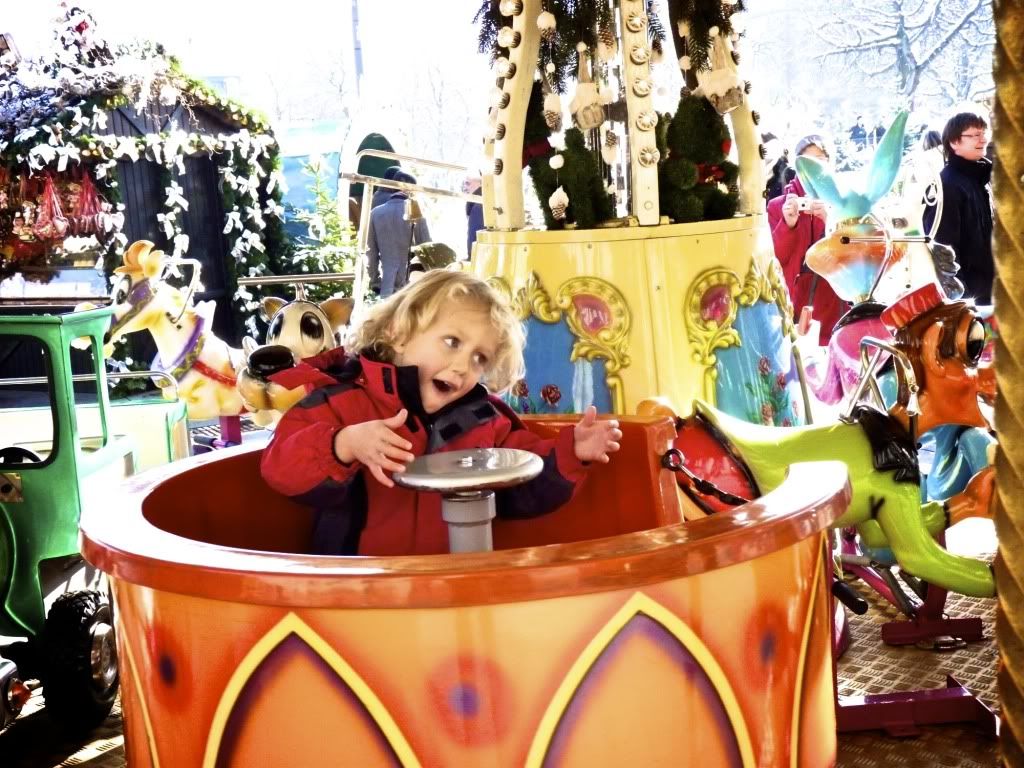 This tent was particularly good, because you got a huge bowl of food, which I later learned was called maultasche, for only 4 Euro! And, a kind, local gentleman explained to us the tradition behind this food. He said that, long ago, the Swabians didn't want to completely give up meat on Good Friday, which is the usual religious custom. So, they found a way to chop it up and hide it in spinach and dough. They figured God couldn't see it, so they weren't doing anything wrong. All I know is that it was delicious and I kept hearing my German great-grandmother's voice telling me to "EAT!"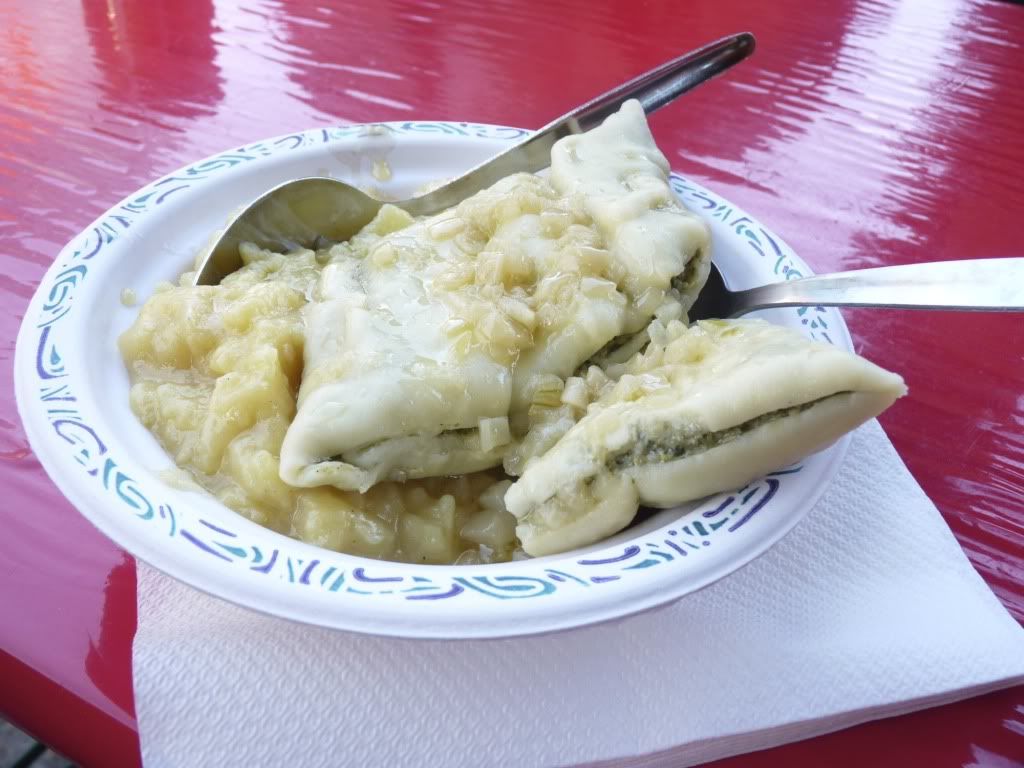 We ended up going back to that tent with Tony the following night for dinner. Tony had 3 helpings, because when he went back for seconds, it was only 2 Euro, and thirds was only 1 Euro! Tony can't pass up a good deal.
Day 2: I suggested we go to the dinosaur museum. It was very cold outside, so I figured an indoor activity would be just right. Graham stated that he had no interest whatsoever in going to a museum. He said he wanted to go swimming. Swimming? In the winter?
It turns out there are many indoor swimming pools in Stuttgart, so we picked one and tried to find it. It was a great cultural experience, because the place was packed with locals taking a break from the cold. The water was warm and there were tons of kids. It was the perfect Stuttgart experience. Nice suggestion, Graham!
Day 3: We couldn't resist the Christmas market, so we went back for some ice-skating and eating! Yep, I went back to my favorite food tent again. It was still very delicious, but let's talk about Graham on ice. He loved it, thanks to the little penguin he could hang on to. I also found myself giggling and saying "wee" like a little girl. We could have stayed all day, but mama graham was hungry and needed to get to her special food tent. Oh, there I go again talking about the food tent. Sorry.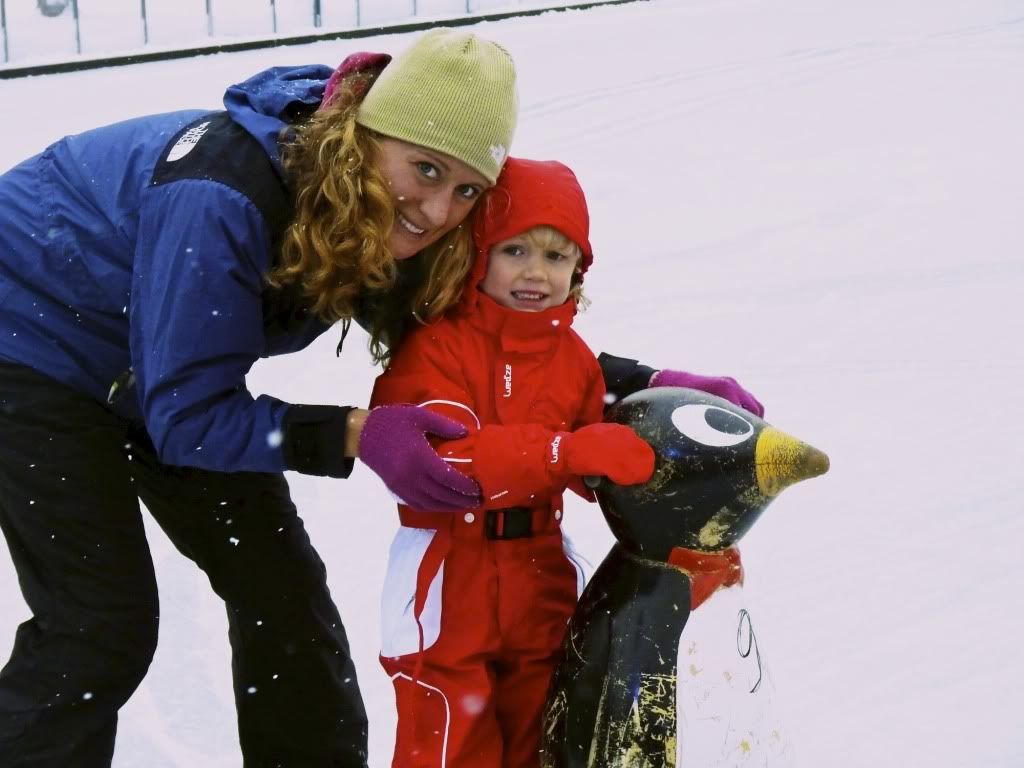 I'll stop now, but first I want to tell you that I bought some potatoes and am going to attempt to make the kind I had from that tent.
Okay, I promise. I'm done.