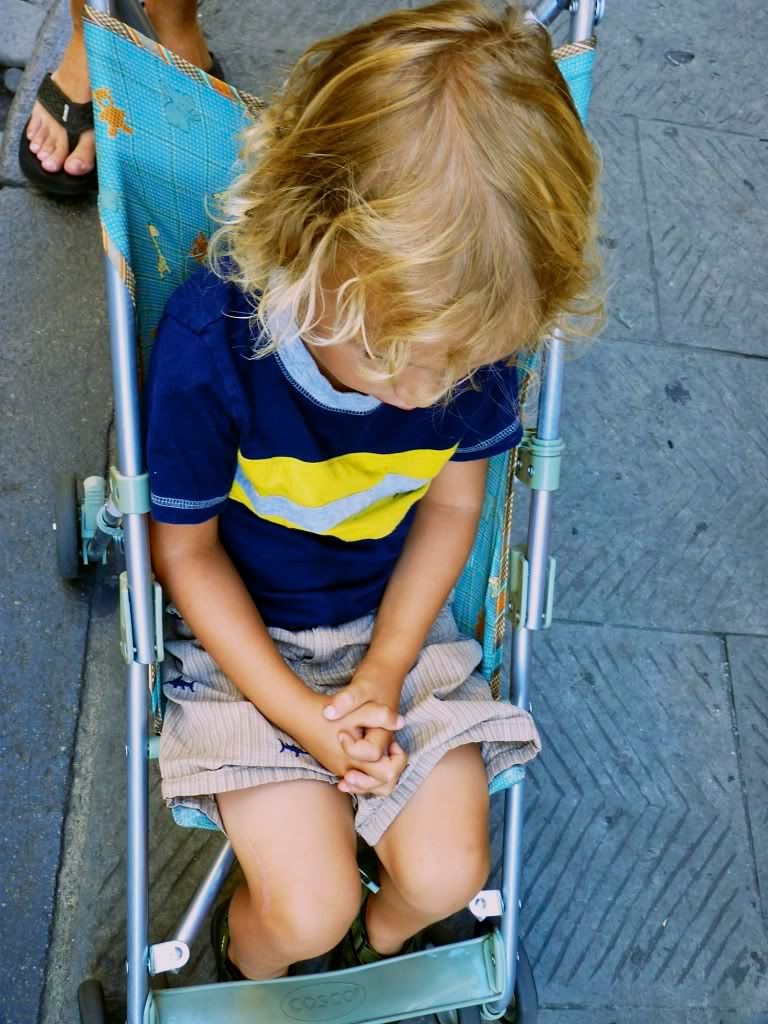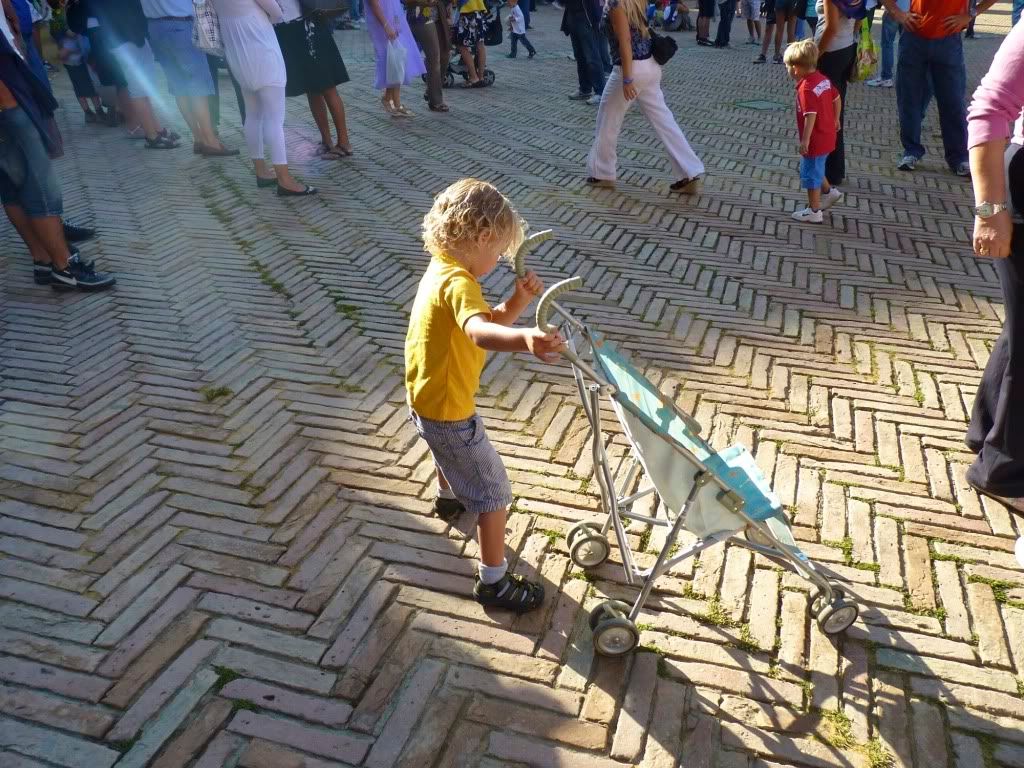 Packing for our journey to Italy was a curious event. We had to separate things into four piles: storage (stuff to put away until we leave Naples), household goods (all the stuff to be sent to Naples), unaccompanied express shipment (stuff that we might need right away in Naples before settling into our house), and travel bags (stuff to take on the airplane with us and survive with for at least a month or two because we would be spending a month in Spokane prior to moving to Italy). This required a lot of forethought, organization, and decision-making. My three favorite things! Not.
One of our decisions was which stroller to take on the airplane and to Spokane. I really wanted to have my beloved BOB jogging stroller, but it was simply too big to fit in the trunk with all our other travel bags. Okay, so that made the decision easy. We had to take the little umbrella stroller that takes up zero space but is pretty annoying to push. I put BOB in the unaccompanied pile and said goodbye to it knowing that it would meet me in Italy.
Right away, I was so happy to have the umbrella stroller because not only was it a light form of transportation for Graham, it also provided him with a lot of entertainment in the airports. He loves to push it around in circles (see photo above) or just push it and then chase after it. On the day we left Spokane, we ended up waiting in the airport for hours before taking off, and he played with it the entire time while his parents stressed out about how the flight delay was going to mess up their whole trip to Naples, which had already been delayed two weeks on account of a little mishap at the visas office, thus causing his mom to miss her flight to London to see Lauren which she had been looking forward to her entire life. I digress. Point: the umbrella stroller was a godsend.
Finally, after many grueling hours on or in airplanes, hotels, buses, and trains, we arrived in Rome. While waiting for our stroller to arise from the depths of the piles of unchecked baggage, we chatted with another young family. They had a baby and a toddler and they were also waiting for their stroller. It never arrived. They fought with the people in charge and discovered their stroller had been checked to their final destination. Seeing the tears well up in the mothers eyes as she tried to formulate a plan for getting through Rome's airport with all their bags and her two children, I decided to give them our godsend. Pay it forward, right?
I was feeling good about helping out another family until my arms died from carrying Graham through one of the largest and hottest airports in the world. I wonder if I would have made the same decision had I known about the large crowds and long lines awaiting me in Rome... Maybe, because I knew that BOB would be showing up in Naples in a few short days, but I guess we'll never really know for sure.
Fast forward a few hours. We arrived in Naples to the military base and the first thing I noticed were all the moms and their stylish strollers. I'm talkin' high-quality, shiny, beautiful strollers that just glided over all the curbs and bumps as the moms laughed and sipped their cappuccinos. The base is very small and everything is within walking distance, so everyone walks, which is easy when your kid is nicely contained in a chair on wheels. I couldn't wait for BOB to arrive, because I knew we'd have to stay on the base until we found a house.
Fast forward a few days. Our express shipment arrived! BOB was not with it.
I can't believe that with all my organization and forethought, BOB would have been placed in the household goods pile! How did such a thing happen? I guess we'll never know that, either. All I knew was that I was going to need a stroller to survive on this base. Lucky for me, they have a thrift store here and at that thrift store happened to be a $3 umbrella stroller (pictured above) with my name on it. Since I found it, I think we've put approximately 956,028 kilometers (they don't have "miles" in Europe) on it, because we have been on the base approximately 37 more days than we originally anticipated. Another stroller/godsend.
I may not be as stylish and cool as all the other moms-wait-never mind-I can't finish that sentence, because I've never been as stylish and cool as the other moms.
What I'm trying to say is that when we finally get to have our household goods delivered to our house (don't hold your breath), I will be happy to see BOB, and I will probably take it jogging, but it won't replace the umbrella stroller. That's how much I love the umbrella stroller. Maybe I should give it a name. Or not.
Boring story, I know. I'm not even sure why I just wrote it.
Forgive me.